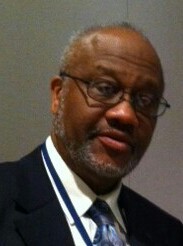 Emery McClendon of Fort Wayne, Indiana, is married to Queenie, they are the parents of three sons.

He served in the U.S. Air Force, the Indiana Air Guard, is a former Ft. Wayne Police Reserve Officer, Allen County Sheriff Deputy, and Indiana State Trooper. He is a life member of the DAV. 


He organized Amateur Radio communications for the national Glen Beck Rally For The Troops in 2003, and founded Amateur Radio Military Appreciation Day  www.armad.net . 

After visiting the White House in 2007 he became involved in politics as a speaker, Tea Party Leader, and state coordinator for Tea Party Patriots.  He organized the Fort Wayne Tea Party Rally with Dr. Alan Keyes, the keynote speaker. 


He received the Americans For Prosperity / Rightonline 2010 "Activist Of The Year," award, The Amateur Radio Dayton Hamvention Special Achievement Award, The Madison County Indiana "American" Award, The Indiana Distinguished Hoosier Award; and a U.S. Flag was flown in his honor at Flallugah, Iraq.
Contact Emery at  armad07@yahoo.com.